Harria eta bidea

experimental documentary short film, 2021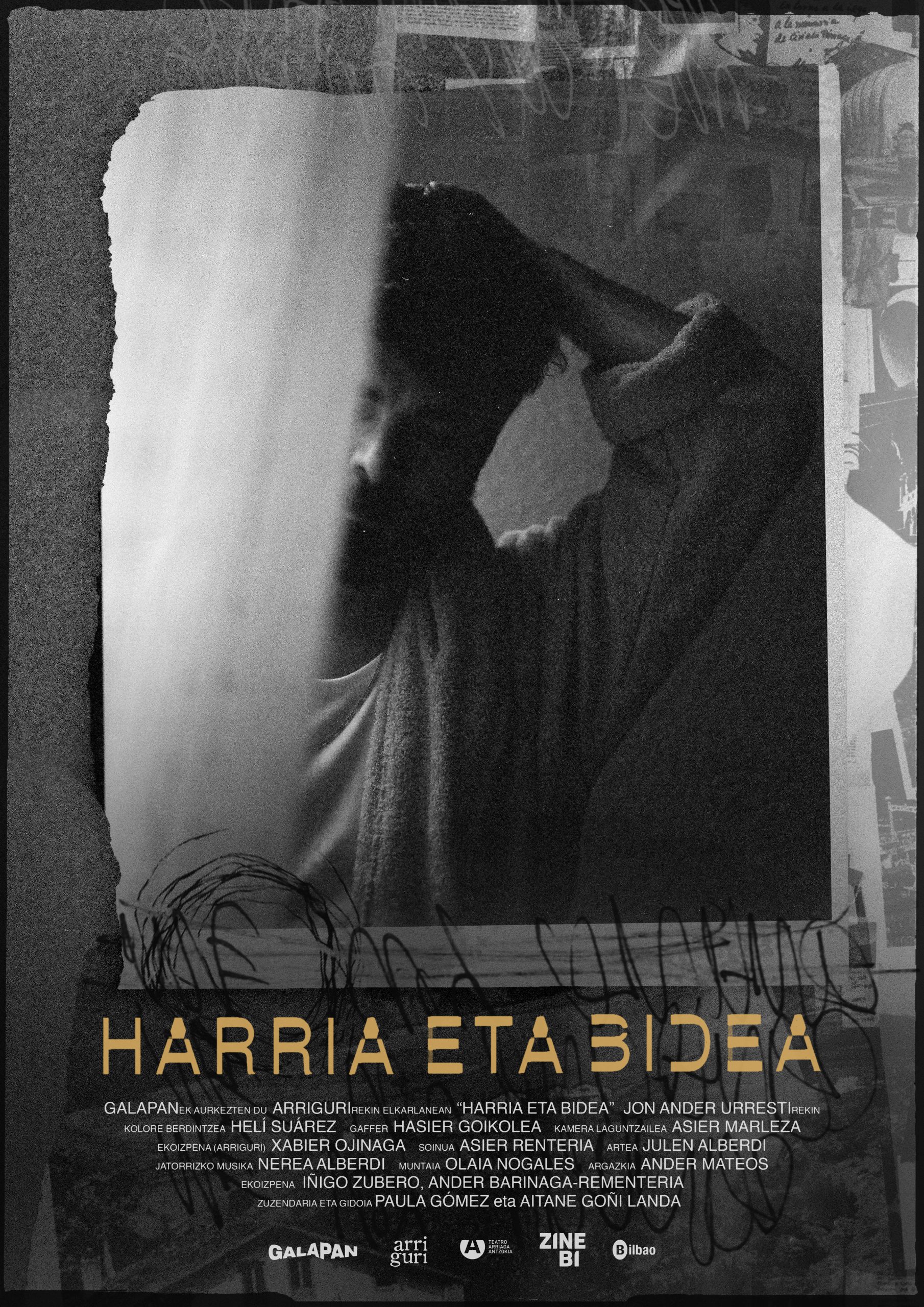 Pertsona bat, etxe aldaketa bat, hiri bat. Harria eta bidea, nolabait, bidaia eta trantsizio baten memoriak dira. Bermeon jaio eta landako bizitzara ohituta dagoen Jon Anderrek, Bilbora joan eta bere etxetik hiriarekin harremanetan jartzea erabakitzen du. Prozesu horren dokumentazioa da proiektu hau. Tradizioekin, sistemekin eta hiriekin gertatzen den bezala, banakako normaltasuna eraiki egiten den faktore bat dela erakusten duen istorio txiki bat.
Una persona, una mudanza, una ciudad. Harria eta Bidea constituye, en cierto modo, las memorias de un viaje y una transición. Es la documentación de cómo Jon Ander, nacido en Bermeo y acostumbrado a la vida en el campo, decide mudarse a Bilbao y relacionarse con la ciudad desde su casa. Una pequeña historia con la que sumergirnos en la idea de que la normalidad individual es un factor que se construye, al igual que sucede con las tradiciones, los sistemas y las ciudades. 
A person, a move, a city. Harria eta Bidea is, in a way, the memories of a journey and a transition. It is the documentation of how Jon Ander, born in Bermeo and used to life in the countryside, decides to move to Bilbao and relate to the city from his home. A small story with which to immerse ourselves in the idea that individual normality is a factor that is constructed, as happens with traditions, systems and cities.
Short film (14′ 08") – Digital

Genre: Experimental documentary
Directed and written by: Paula Gómez & Aitane Goñi Landa
Actor: Jon Ander Urresti
Producers: Iñigo Zubero Alciturri, Ander Barinaga-Rementeria Arano
Photography: Ander Mateos
Original Music Composition: Nerea Alberdi
Film Editing: Olaia Nogales
Production (Arriguri): Xabier Ojinaga
Camera Assistant: Asier Marleza
Gaffer: Hasier Goikolea
Art Direction: Julen Alberdi
Sound: Asier Renteria
Color grading: Helí Suárez
Graphic Design: Julen Alberdi
Still photo: Arriguri